Punjab, Haryana & HP lagging in Covid-19 management: Report | Chandigarh News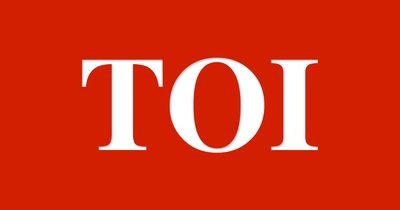 Chandigarh: Himachal Pradesh, Haryana and Punjab have been found lagging in the state ranking on Covid-19 management, with the hill state emerging as the worst of the lot.
In the ranking released by the State Bank of India's (SBI) in its research Ecowrap report, Punjab performed better than the other two states of the region.
The states have been ranked based on their performance in Covid-19 management and implementation of central government schemes. Punjab was ranked 14th, followed by Haryana in the 15th place, while Himachal Pradesh finished last by attaining 22nd spot.
To evaluate the performance of each state, four indicators were used, including gap between actual estimated cases based on panel regression model, underreporting of cases — lower the underreported cases the better state performed — recovery and death rate.
Though Punjab has the highest case fatality rate in the country, the number of actual cases was far less than the estimated number. Punjab's recovery rate was also better than its counterparts.
Against an estimated 2,25,347 cases between April and November, the actual number of cases in Punjab was 1,52,091 — about 33% less than estimated numbers. A total of 2,34,126 cases surfaced in Haryana against the estimate of 2,50,256, while in Himachal Pradesh, 40,518 cases were reported against a projected number of 49,983.
Haryana and Himachal recorded a steep rise in Covid cases in November while Punjab was among the states having the same or lower number of cases in November. For management of Covid-19, Punjab secured 14th spot while Haryana attained 16th place. Himachal finished at 22nd spot.
Haryana fared better than Punjab and Himachal Pradesh in implementation of five central schemes namely one nation one card, PM Svanidhi scheme, PM Kisan Samman Nidhi, Pradhan Mantri Awas Yojana and Emergency Credit Line Guarantee Scheme. Haryana finished at 14th spot while Punjab and Himachal attained 15th and 17th place, respectively.
However, HP secured second spot in macro parameters evaluated on gap budgeted estimate and collection of GST, etc.
FacebookTwitterLinkedinEMail


Source link
#Punjab #Haryana #lagging #Covid19 #management #Report #Chandigarh #News